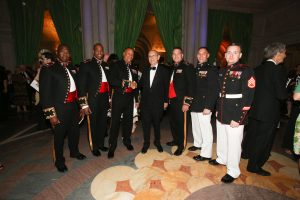 We begin with a focus on the all-important cause of perfecting legal writing. Obscure and turgid writing needs to be replaced with clear, plain and concise wording. Progress toward these goals is certainly the result of the extraordinary efforts of legal writing professors in law schools throughout the country. The change is also occurring because of the work of many leaders in the field who have joined in fomenting the revolution. We hope that through these collective efforts we will continue to extinguish old writing habits and archaic legal expressions which have no place in the contemporary practice of law.
Our efforts involve some of the finest professors from the most renowned law schools in the country. We also are fortunate that other distinguished members of the legal profession are involved, including judges, partners and associates. We hope to continue to build a central and pivotal voice against convoluted and stilted writing.
The success our program enjoys is largely due to the alliances forged with the Library of Congress, the American Bar Association and our Lead Sponsor Law360. We are also honored that five Supreme Court Justices have attended the event as well as Senators and Members of Congress.
Our progress is also due to the dedicated involvement of the members of our Honorary Board of Directors and our committees.
The program continues to honor 25 partners and counsel from the nation's 1,000 largest law firms. At the same time, we continue to select the top 10 law school student writers from all the law schools in the nation. Our program is also much bigger and broader. We now include perfection in the law of general counsel lawyers in the executive branch and military, as well as government professionals, journalists and educators.