< View All Boards / Committees
Lynn Charytan
Executive Vice President and General Counsel, Comcast Cable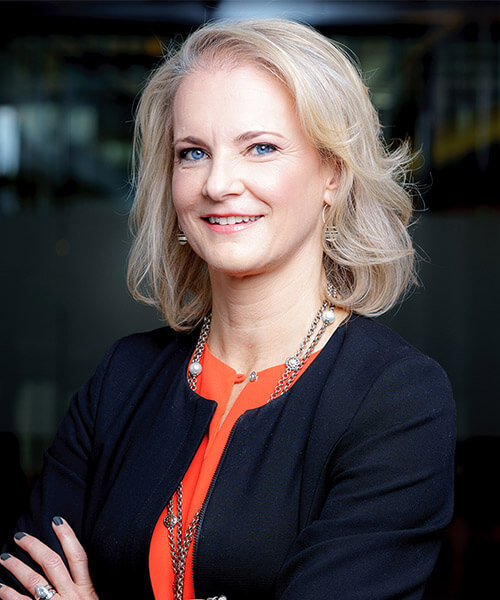 Lynn Charytan serves as Executive Vice President and General Counsel of Comcast Cable. In this role, she is responsible for overseeing the full range of legal affairs of Comcast Cable and the wide array of technologies, products, and services delivered to both consumers and businesses in 39 states and Washington, DC. Additionally, in her continuing role as Executive Vice President and Senior Deputy General Counsel for Comcast Corporation, Lynn oversees the Company's government investigations and interfaces with the government affairs and regulatory teams.
Lynn previously served as Senior Vice President of Legal Regulatory Affairs and Senior Deputy General Counsel of Comcast Corporation, responsible for providing corporate-wide legal advice on regulatory matters and overseeing the Company's legal regulatory advocacy, including filings in federal and state regulatory proceedings and related litigation and appeals.
Prior to joining Comcast in 2010, Lynn spent more than 17 years at WilmerHale in Washington, DC, where she served as the chair of its Communications, Privacy, and Internet Law Practice Group. During her tenure at the firm, she counseled clients in all sectors of the communications industry on law matters pertaining to telecommunications, privacy, security, and the Internet. Prior to joining WilmerHale in 1993, Ms. Charytan spent two years as in-house counsel to The Washington Post. She also clerked for Judge Stanley Sporkin on the U.S. District Court for the District of Columbia.
Lynn has received many accolades for her exceptional legal skills, having been named to The Legal 500's GC Powerlist: United States 2019, ranked in Chambers USA: America's Leading Lawyers for Business, included in The Best Lawyers in America in the area of communications law, and ranked for several years running with the highest possible rating in Martindale-Hubbel's Top Rated Lawyers list. She has also been widely recognized for her leadership and achievements in the cable industry, having been repeatedly named one of the "Most Powerful Women in Cable" by CableFax Magazine, recognized as a "Wonder Woman" by Multichannel News, and named as a CableFax Top Lawyer and among the CableFax 100.
Lynn earned a B.A. degree from Columbia University and a Juris Doctor degree from Harvard Law School, and graduated from both institutions with honors.