< View All Boards / Committees
Tye G. Darland
Senior Vice President - General Counsel and Secretary, Georgia-Pacific LLC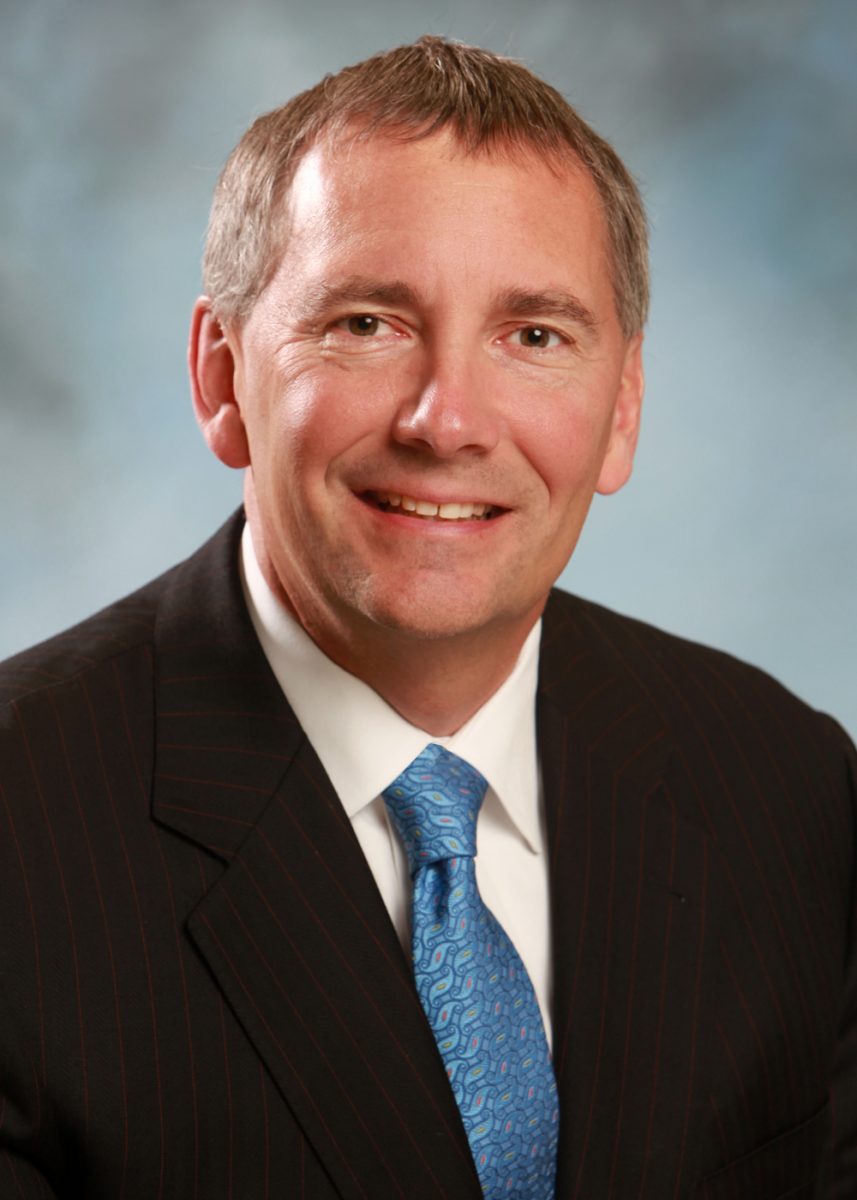 Tye Darland Senior Vice President – General Counsel and Secretary of Georgia-Pacific LLC, one of the world's leading manufacturers and marketers of tissue, packaging, pulp, paper, building products and related chemicals.
Tye received his bachelor's degree in Business Administration – Accounting from the University of Iowa in 1986 and was licensed as a Certified Public Accountant that same year.  In 1989, Tye received his juris doctorate degree with high distinction from the University of Iowa.  He is a licensed attorney in Missouri, Kansas, and Georgia.
Tye started his legal career as an associate attorney with Stinson, Morrison & Hecker in Kansas City, Missouri now known as Stinson Leonard Street. He joined Koch Industries, Inc. in Wichita, Kansas in June 1993 as an attorney.  During his tenure at Koch, Tye was appointed to various positions including Senior Counsel, Assistant General Counsel, Associate General Counsel, and General Counsel-Corporate/Commercial.  He also held various officer positions at Koch, which have included Assistant Secretary, Secretary, and Vice President.
In addition, Tye served on the Board of Directors of two stand-alone subsidiaries of Koch Industries, namely, INVISTA B.V. and Koch Cellulose, LLC.  Tye's primary specialty areas are mergers and acquisitions and commercial law.
Tye Darland began his career with Georgia-Pacific in December 2005 when Koch Industries purchased Georgia-Pacific.  At that time, Tye assumed the role of Senior Vice President – General Counsel and Secretary.
Tye is the current Chairman of Georgians for Lawsuit reform and is a member of the Board of Directors and Vice Chair of the Executive Committee of the Board of Zoo Atlanta; a member of the Board of Directors, Executive Committee, and Treasurer of the Atlanta Police Foundation; a member of the Georgia State, College of Law, Board of Visitors; and a member of the Federalist Society Board of Advisors – Atlanta Lawyers Chapter.  In addition, Tye serves on the Board of Directors of Piedmont Healthcare, Inc. and as a member of the Legal Services Corporation's Leadership Council.  Tye was selected to the Leadership Atlanta Class of 2019.
In 2018 Tye was honored as one of the Legends in Law for General Counsels with outstanding reputation in the legal profession and was inducted into the Charles City Comet Hall of Fame.
Previously, Tye was a member of the Judicial Nominating Commission having been appointed by Governor Sonny Purdue from 2008 through 2010.  He is also a past Chairman of the AF&PA General Counsel's Resource Committee.  In 2013 he was honored by Law & Justice as one of the 2013 Men of the Year.  Tye served as the Co-Chairman of Annual Funding Campaign for the Atlanta Legal Aid Society from 2015-2016.